The Indian Epilepsy Centre is headed by Dr Satish Jain, formerly Professor of Neurology at the AIIMS, New Delhi. Dr Jain is recognized internationally for his seminal contributions to the global epilepsy movement. Dr Jain has several awards and achievements to his credit and was conferred the Ambassador for Epilepsy Award by the International Bureau for Epilepsy (IBE) and International League Against Epilepsy (ILAE) in 2001.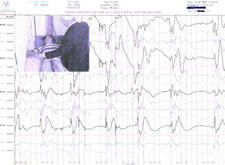 At the Indian Epilepsy Centre, all patients undergo an in-depth evaluation and consultation on an out-patient basis. Sophisticated tests like EEG, Video-EEG and MRI scan (tailored to identify the possible cause and type of epilepsy) are conducted as and when indicated. Every attempt is made to arrive at a correct diagnosis in the shortest possible time and the most appropriate medications are prescribed. Patient counseling is an important component in the treatment of epilepsy at the IEC. Most patients can go back home on the same day or at the most on the second day.
The emphasis is on a scientifically correct treatment approach so that most patients with epilepsy can enjoy life as much as any other healthy person and contribute their share to the society.
Frequently Asked Questions On Epilepsy

Mission Statement
In serving the people of Delhi, other parts of our country and neighbouring countries, the Indian Epilepsy Centre is committed to offering comprehensive treatment for a wide spectrum of conditions that are associated with 'seizures' or 'fits'. Beginning with in-depth evaluation and assessment on an out-patient basis, we aim to formulate the best possible and scientifically correct treatment strategies to help people with epilepsy improve the total functional quality of their lives and enable them to 'live with their epilepsy'. Our professionally skillful staff will always strive to provide an atmosphere of dignity and loving care for all persons with epilepsy and their care-givers.

Ask Your Doctor
Q. I had 2 episodes of seizures and was diagnosed to have epilepsy by my physician. Which all tests are advised for the evaluation?

A. In order to find the cause for a seizure, an electroencephalogram (EEG) and MRI scan of the brain are usually advised.